By Tanya Sylvan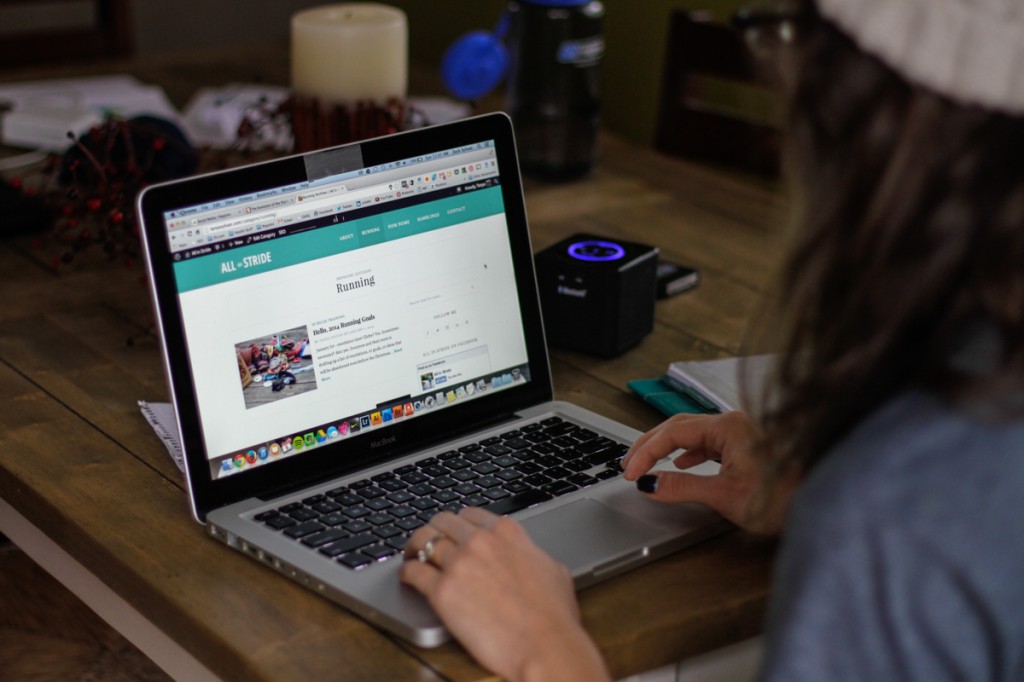 When the New Year rolled in you expected it to come with renewed inspiration to do everything bigger and better than the year before. But January has come and gone and somethings feels off. The blog, or freelance gig, or novel that once was exciting to write suddenly seems like a chore. Just looking at a pen and piece of paper gives you writer's block.
So what do you do to find your love of writing again? Here are some tricks I've used in the past:
Seek out inspiration – Sometimes, we just need a little nudge in the right direction to feel motivated. Take a step away from your blog and surround yourself with things that get your creative juices flowing. Go for a walk, read a new book, browse your favorite blogs, cook a new recipe, take a shower (best spot for thinking!).
Give your blog a facelift – Have you ever had a day where just changing your outfit or adding some lipstick makes you feel rejuvenated? The same can help your blog. If you're not in love with your current theme, spend some time browsing theme sites to see if any templates jump out at you. Not ready to commit to a big blog change? Try updating your logo, or changing your current color scheme.
Consider a topic change – Maybe you have writer's block because you're not as excited about your topic as you used to be. A lot can happen in a year, and your tastes and interests may have changed, whether you realized it or not. Flip back through some old posts – which ones are you proud of? Which felt forced? It may be hard to say goodbye to the blog you poured so much love and time into, but like a relationship-turned-sour, it's best to let go rather than try and force it to work.
Let it go – If all else fails, don't stress over it. Take a break for a few days, or weeks even until the writing bug bites you again. You're doing a disservice to yourself and your readers if you're posting just for the sake of it. Your writing won't have passion, and your readers will recognize it. Allow yourself some time to regroup, without guilt – you can't force greatness.
What other ways do you pull yourself out of writing ruts?
Tanya Sylvan graduated from the University of Alabama with her bachelor's and master's degrees in Advertising and Public Relations. A native of Kendall Park, N.J., Tanya currently works in marketing at CRC Insurance Services, Inc. and Moosedog & Co. She is an ultra runner and can't live without mountains, ethnic food, and her husband Zack. She blogs about running at tanyasylvan.com.