In her famous extended essay A Room of One's Own, Virginia Woolf writes that a woman must have "a room of her own if she is to write fiction." I would add she must have a space of her own to write poetry, blog posts, essays, and magazine articles, too. And so A Room of Her Own will be a regular feature of See Jane Write Magazine,  showcasing women and their writing spaces – whether that space be a commodious home office or a corner in her kitchen.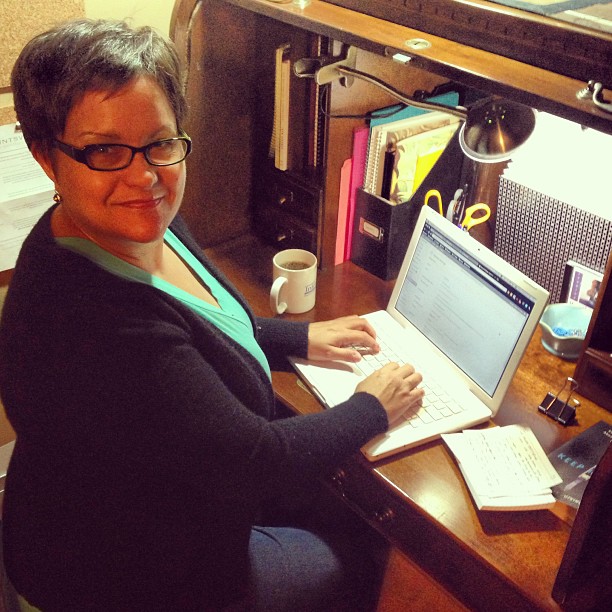 We begin with Carol Marks, a writer and blogger from Huntsville, Ala. With two teenagers and a husband who loves to cook, Carol found that her dining room was full of distractions and thus not a good place to work on blog posts or the novel she's trying to complete. So she placed a desk in a corner of her bedroom and began to create the writing nook she needed.
Carol Marks tells us about her writing space: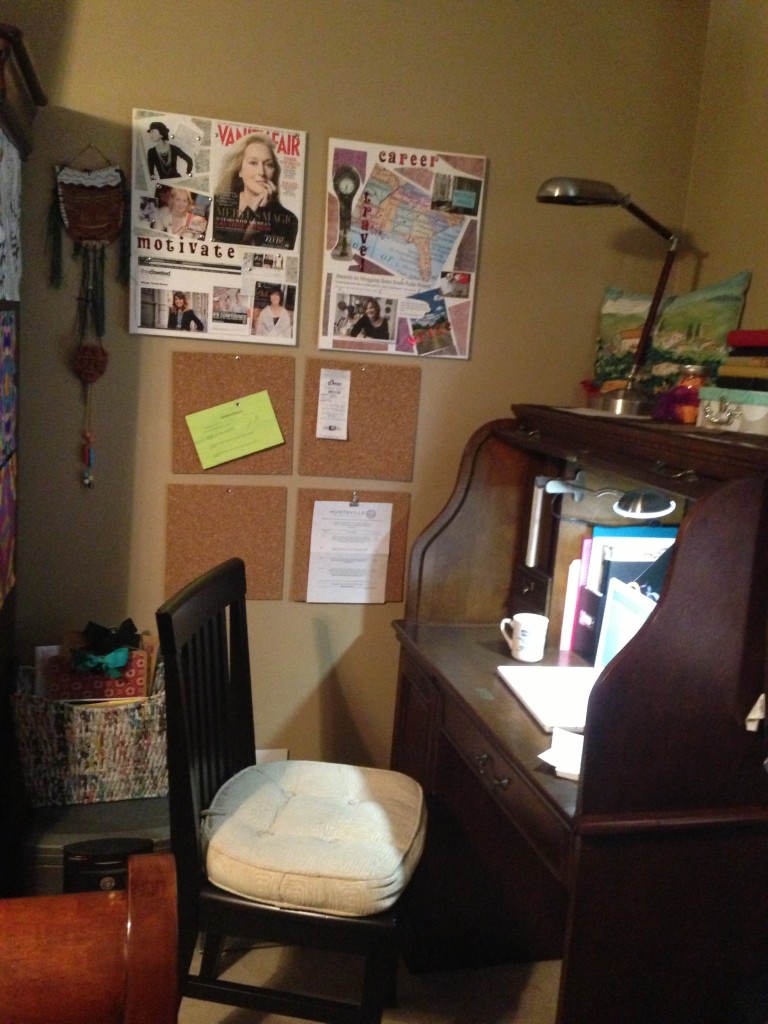 It's not a huge writing nook, but it is cozy. I love my little writing space. The lighting is perfect and quaint.  After researching famous writers and authors rooms online, I was shocked to see that some of them only had a small closet, or a small desk tucked away somewhere with just a typewriter. So, I figured if they could do it, so could I.
Someone suggested I surround myself with inspirational objects and things that made me happy. The portrait that hangs above my desk was done by a local artist and friend (Michele Lee) and when I saw it in her gallery I knew I had to have it because it reminded me of one of my characters in my novel.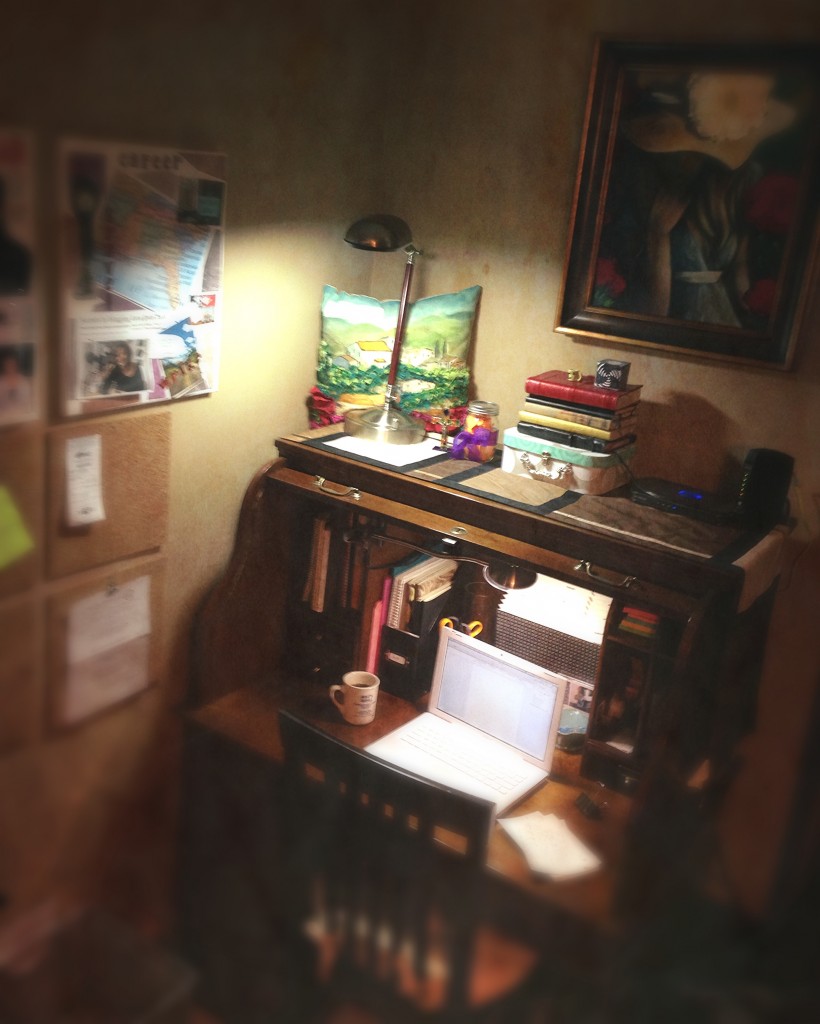 I knew that I would not write one single word without a schedule and routine so every weeknight after dinner it is my general routine to take my cup of coffee and head back to my writing nook. I put on the Frank Sinatra station I created on Pandora Radio and begin.
I probably only stay back there for an hour. Currently I am writing a novel and I try to write at least 800 words each night. The chair that I have back there is not that comfortable to sit in but it is a reminder to get to work and get the job done quickly.
Carol Marks blogs at CarolAnnMarks.com. You can find her on Twitter @carolmarksblog, Google + and Facebook.
We'd love for you to show off your writing space too, whether it's a room of your own or a corner in your kitchen. Send pictures and details about your writing space to seejanewritemag@gmail.com.